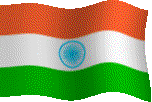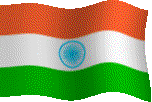 TERCOM Radar
The radar (Radio Ranging And Detection) has been one of the most important breakthroughs in aviation history. Its discovery led to the effective protection of England from the attacks of Hitler's Luftwaffe in World War II.


The radar is basically a instrument for detection, like in bats. The echo(inaudible to the human ear) that bounces off a target implies the existence of the target in the sky. The radar, like a bat emits a high frequency sound wave, actually much higher than that of the bats frequency. The waves, unlike in the bat, being electromagnetic, travels at the speed of light and for a far greater range. Electronics, then calculate the time taken for the echo to return and finds the position of the target.


Further improvements have been air borne radar. This has been crucial, because many attacking aircrafts "hug" the ground during a raid, so as to escape the enemy's radar by hiding behind the earth's curvature or even mountains!