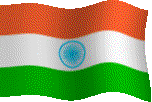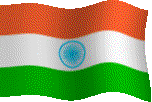 MAD System
The laser guidance system is used only for delivery of ground attack weapons.


The principle behind this is simple. An aircraft "paints" a target by marking a laser (not visible to the eye) on the target. This marking is done by laser designating pods, which can be carried by the attacking aircraft. The ground-attack aircraft, then, on coming close to the target releases the laser guided munitions. These munitions search of the laser and align their free-fall flight towards the laser. On impact, obviously, the target is destroyed.


The only drawback is that the laser designating pod takes up atleast one or two hard points on the aircraft whgich could have been used for loading on more munitions. This problem is sometimes overcome by having another aircraft whose primary role is to "paint" multiple targets for other friendly ground-attack planes.


The success of this type of method targeting and acheiving the "kill" has been so successful, countries like the United States have already developed laser designating equipmenmt meant for the infantry. The infantry trooper will "paint" a target with his equipment from his shoulder (much like a bazooka) while the aircraft above will deliver the munitions. This is advantageous because the aircraft itself may have difficulty "painting" located on a mountainous terrain.