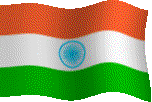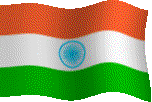 Scramjet Engine

A reader points out that for the Aurora Project, there is a second possible power plant design --- the Combined Cycle Ramjet Engine. Essentially, it is a rocket until it goes supersonic. At that point the rocket nozzles are withdrawn and the engines run as ramjets up to Mach 4-6. The only difference is that in the scramjet, the air enters the engines at Mach 1+, instead of the relatively slower speed in the ramjet.

With a few minor modifications to the shape of the combustion housing, you could soup the power plant up to a scramjet, which could see speeds up to and beyond Mach 8. The fuel for this power plant could be liquid methane or methylcyclohexane, plus liquid oxygen as an oxidizer in the primary 'rocket' stage. Further data on this power plant is available through Popular Science Magazine, March 1993 issue.

However another reader feels that a scramjet is not a possible propulsion source for the Aurora Project because the National Aerospace Plane (NASP) was cancelled in large part due to the inability to solve the materials problems with the proposed supersonic ramjets. I don't think this may have been due to material problem, but probably to cover up the technological knowledge they had acquired, and use it for the Aurora Project.