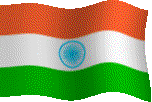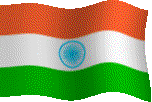 X-5 [US]
The Bell X-1 is the most famous plane in the history of aviation, for it was the first plane to break the sound barrier. The pilot - Charles 'Chuck' Yeager named the plane "Glamorous Glennis", after his wife.
The plane was filled with liquid oxygen and hydrogen (the concept of the turbojet had not been yet). So cold was the plane, that 'Chuck' Yeager was literally freezing, and frost had begun to collect on the glass. Worst still, Chuck" Yeager had broken two ribs the previous day in an minor accident, but this remained a secret between Yeager and a small portion of the gorund crew who then made a lever out of a broom stick to assist him in closing the cockpit door from inside (Revealation of the accident would mean postponing of the test and, probably, even the chance of being the first man to break the barrier). The ground crew turned innovative, by coating the glass from inside with shampoo, which worked like an anti-freeze.
The plane was carried by a B-29 Bomber, like a baby, under it. Once up and in the required height, it was dropped like a free-fall bomb. Yeager started the engines. Minutes later the plane began approaching Mach 1 speed. As it came nearer, the plane began to shudder and tremble violently. In a minute all was calm inside the plane. Yeager was unaware, but the ground crew below heard the sonic boom as the plane broke the barrier.
'Chuck' looked at his dial. It showed that the plane had travelled at just over Mach 1. The sound barrier had finally been conquered and opened a new chapter in the history of aviation.